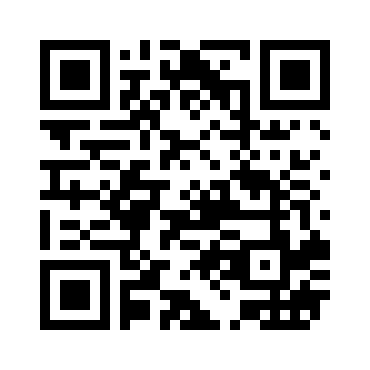 Christopher William Walker
An experienced Software Engineer and Systems Administrator
About Chris
An experienced Software Engineer, I love solving problems, enjoy writing network servers and maintain a number of small open-source projects. Wherever possible, I like to contribute code back to the open-source community, giants whose shoulders I stand on every day.
I have much experience with API servers using RESTful (over HTTP/WebSocket) or RPC-like (gRPC, GraphQL) endpoints. I have built systems backed by relational (e.g. PostgreSQL, MySQL/MariaDB), NoSQL (e.g. BoltDB, MongoDB, memcached, Redis, Elasticsearch) and graph (e.g. Titan, Cayley, proprietary) databases or a combination of the three, including data pipelines to crunch larger datasets into smaller, fast-queryable ones for e.g. Recommendation systems, search result faceting, metrics analysis, or simply for API latency reduction.
If I get the choice I will write code in whatever language is best suited to the task at hand. I have excellent knowledge and fluency in Go, Java, PHP (Hack) and Javascript including their respective ecosystems and familiarity with Python, Ruby, Scala and Elixir. Picking up new languages is not problematic, am no more of a blocker that picking up a new (inherited) codebase.
Aside from writing code I gained an RHCE in 2007 and am an experienced systems administrator comfortable in bare-metal, cloud compute (AWS, GCE) or container orchestrated environments. While I lean towards Ubuntu/Debian as a server OS, I am competent with RedHat based distributions. I prefer virtualized environments where almost all can be automated and reactive scaling achieved easily. I am familiar with many server automation packages, such as Chef, Puppet and Ansible but usually choose immutable servers creating machine images with Packer or containers that get rebuilt in a Continuous Integration/Deployment process.
Projects I have worked on have been required to be locale aware and I understand the importance of locale in software development and the architecture of software especially in complex web-based single-page-applications. I am well versed in front-end web development and it's (fast-moving) ecosystem. I am particular interested and aware of security considerations in software development and am currently working towards a GCHQ accredited MSc in Information Security from Royal Holloway. In conclusion: I am a highly motivated, widely skilled, full-stack software developer.
Employment
2014-01 ⟶ present

Arago GmbH

Software Engineer

Work on the HIRO Community Project: an online forum for creating and sharing Knowledge for use with the HIRO platform
Extensive use of Lucene/Elasticsearch and the Gremlin query language for Graph database traversal.

2013-01 ⟶ 2014-01

TripeSoda Ltd.

Software Engineer / DevOps

Design and implementation of the metrics reporting, collection and processing pipeline.
Developing the core product, both backend and the Android app.
Managing deployment procedures and AWS infrastructure

2011-10 ⟶ 2013-01

FantasyShopper Ltd.

www.fantasyshopper.com (dead link)

Software Engineer / DevOps

Developing the core product
Designing and implementing the search indexing
Managing deployment procedures and AWS infrastructure

2008-06 ⟶ 2012-03

WiFiSpark Ltd.

Senior Software Engineer / DevOps

Developing new products and features for the flagship software
Planning and introducing new infrastructure
Bug fixing and patching on production servers
Managing the source code repositories and bug-trackers

Previously

Misc. Less/Non-Technical Positions
Education
2017 ⟶ present

Royal Holloway, University of London London

Ongoing: MSc Information Security

1999 ⟶ 2002

Imperial College of Science, Technology and Medicine London

2nd Class Honours BSc in Mathematics

1992 ⟶ 1999

Haileybury College Hertfordshire

1999: 3 A-levels, 1 STEP Level
1997: 9 GCSEs, 2 AO Levels
References
Available on request if required.